By Lookout Staff
September 5, 2023 -- A man was arrested for attempted rape Saturday after the victim fought off the naked assailant who broke into her apartment in Santa Monica's Mid-City Neighborhood, according to police.
The suspect -- identified as 29-year-old Cordell Dionte Studley -- was seen in the apartment complex in the 1500 block of 15th Street twice on Friday before he removed a screen and entered the victim's apartment through an open window, police said..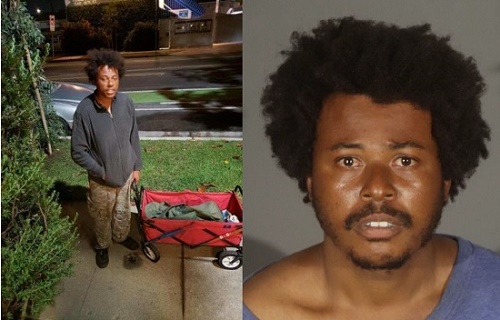 Cordell Dionte Studley (Courtesy Santa Monica Police Department)
The victim called police dispatch at around 1 a.m. Saturday and reported she had woken up "to a nude male who was standing next to her bed," said Lt. Erika Aklufi, the Police Department spokesperson.
"After a brief struggle, the victim was able to open the front door of the apartment and force the attacker out," Aklufi said.
Studley was arrested for assault with intent to commit rape, residential burglary and false imprisonment.
The attack took place one month after police arrested a suspect, Fernando Vinicio Chavez, 27, for assault to commit rape on Santa Monica beach.
Police are looking for additional victims Chavez may have assaulted ("Police Seek Additional Victims of Suspected Rapist," August 21, 2023).
Anyone with information about Saturday's assault should call Detective Brian Spencer at 310-458-8420, Sgt. Chad Goodwin at 310-458-8931 or the Watch Commander (24 Hours) at 310-458-8427.