By Jorge Casuso
October 28, 2022 -- In what was quickly called both "a historic moment" and a "politically suspect move," the School District and City of Malibu unveiled a "framework" on Friday to move towards separation.
The announcement was made in a press release issued after the Malibu City Council voted 3 to 0 (with one member abstaining and another absent) to agree to the "framework and process."
The School Board -- which first agreed to a separation seven years ago that has since fallen apart -- agreed to the framework at a special meeting on Monday.
"In order to arrive at an equitable and mutually agreeable division of operations, resources and assets, it will require a process leading to a variety of specific agreements to finalize and memorialize the specific terms for formation of two independent successor educational entities," reads the "Term Sheet" posted online Friday.
The highlights of the framework include:
A conceptual financial model to insure both districts maintain sufficient revenue and revenue growth to provide the same or greater level of educational programs to students in both territories.


A description of agreements that the City and the District will need to finalize, including a tax-sharing agreement, operations agreement, and joint powers agreement, to fully implement the unification.


The pursuit of special legislation to assist in the implementation of the unification.


A detailed timeline of the process.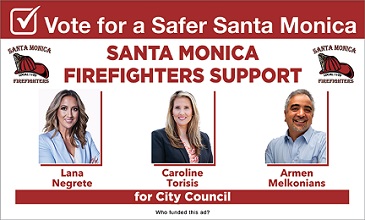 The framework was the result of a series of mediation and joint meetings between the parties that began in April, according to District officials.
"This process we've identified reflects countless hours of negotiations and hard work on both sides," said School Board member Jon Kean.
"Unification has been discussed, debated and pursued many times over the last few decades. The commitment by both sides to move forward under this framework represents the first time that we have been able to mutually agree upon an equitable financial model.
"While there is work left to do, we have reached an historic moment in this process."
But some of those who worked on previous efforts questioned the timing of the announcement as well as the vague terms outlined in the agreement.
Santa Monica City Councilmember Oscar de la Torre called the timing of the announcement made less than two weeks before the November 8 School Board election "politically suspect."
"Nothing is real until the final details are worked out," said de la Torre, who served 18 years on the School Board.