By Jorge Casuso
May 18, 2022 -- A short Santa Monica College (SMC) student film that takes a head-on, complex look at women's choice will be screened at the prestigious Cannes Film Festival this month.
"The War Within" -- written and directed by 18-year-old film student Marta D'Ocon -- tackles a woman's right to choose as the Supreme Court prepares to issue a ruling that could potentially overturn Roe v. Wade.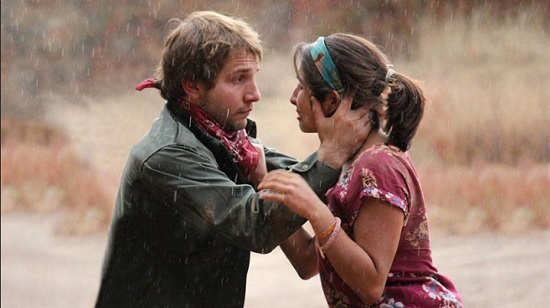 Still from "The War Within" by Marta D'Ocon (Courtesy SMC Film Program)
The film, which will receive an in-person screening at the French film festival on May 25, is the seventh SMC film chosen for the Emerging Filmmaker Showcase, which will screen 33 films from around the world this year.
Two other SMC student films that were among the 68 finalists from 2020 and 2021 will be screened during Cannes' first in-person festival since the coronavirus emergency began.
"The War Within" was inspired by an article D'Ocon read in 2019 about forced abortions in different parts of the world.
"It got under my skin that in this age women apparently are still not expected or trusted to make final decisions about their bodies, their lives, their choices," D'Ocon said.
"I wanted to make this film to confront that issue head on, stressing the fact that, when it comes to basic human rights, women get the short end of the stick on either side of the ideological spectrum."
SMC Film Professor Salvador Carrasco, who heads the school's film production program, praised the "extraordinary" film for a "directorial perspective and artistic maturity" that "go way beyond (D'Ocon's) years."
Carrasco called the "quintessentially Latin American story told by a Spanish—Catalonian filmmaker, a courageous undertaking" that is "worthy of giants like Luis Buñuel."
It is "well-crafted, moving, thought-provoking, and with something relevant to say about the world we live in and the seemingly insurmountable challenges women have to face whatever context they find themselves in, including so-called 'progressive' ones," he said.
Emerging showcase winners will be chosen by a jury that includes agents, managers, producers, and industry members and will be announced at The American Pavilion during this year's Cannes Film Festival.
Several films that have played at The American Pavilion Emerging Filmmaker Showcase have gone on to be shortlisted for Academy Award nominations.
Screening on May 23 are two other SMC student films -- 2021's Best Student Film winner "Broken Layers," written and directed by Niccolo Rolim, and 2020's official selection "The Attempt," written and directed by Daniel Despart.
SMC student films have won numerous accolades, awards and production grants, and have been screened at prestigious domestic and international film festivals.
To learn more about SMC's film progarm visit smc.edu/filmproduction or email Carrasco_Salvador@smc.edu.
The film program -- as well as the films that come out of it -- is on YouTube as the "Santa Monica College Film Program" channel.