By Lookout Staff
March 23, 2022 -- Police are seeking help finding the driver and vehicle involved in a fatal hit-and-run collision that took place in November.
The collision occurred at around 8 p.m. on November 14 at the intersection of Pico Boulevard and 10th Street, and the driver immediately fled the scene, police said.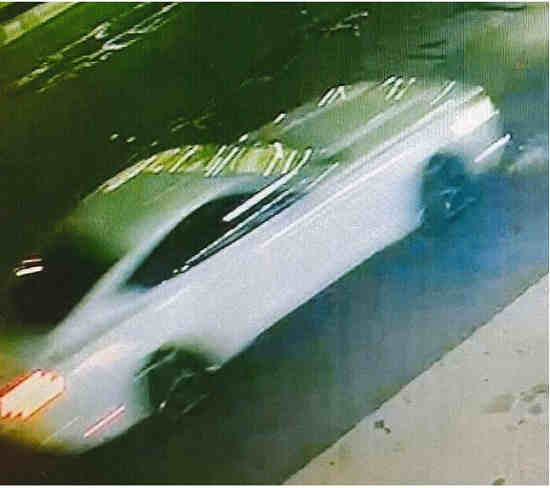 Suspect vehicle (Courtesy SMPD))
While lying in the roadway, the victim was struck by a second vehicle, whose owner remained at the scene and cooperated with investigators.
When police arrived, they found the pedestrian, a 58-year-old male, suffering from massive trauma, said Lt. Rudy Flores, the Police Department spokesman.
He was pronounced dead at the scene, Flores said.
An investigation revealed that the pedestrian was struck by a white Ford Mustang, while "an analysis of the body style suggests the vehicle's model year is around 2015," Flores said.
The vehicle's path of travel was tracked on security cameras in the area, according to Flores.
"It is believed the suspect vehicle sustained a broken front windshield and damage to the front driver's side," he said.
"Investigators also believe the driver of the vehicle might have lived in or at least frequented the area of the collision and are requesting the public's assistance in identifying the driver."
The investigation has spanned several months, Flores said.
Anyone with information pertaining to this incident should call Investigator Evan Raleigh at 310-458-8954 or the Watch Commander (24 hours) at 310-458-8426.