By Lookout Staff
December 22, 2021 -- Childhood nostalgia, fake ghosts and the stories behind everyday objects are among the subjects explored by Camera Obscura Art Lab's (COAL) new resident artists.
Selected by a panel of "artistic peers," the six Los Angeles County-based artists will spend 14 weeks in two studio spaces overlooking the Pacific Ocean, City officials said.
The resident artists -- who receive a stipend and can share their work in an online form -- work in film, animation, installation, mixed-media, performance, photography, puppetry and sculpture.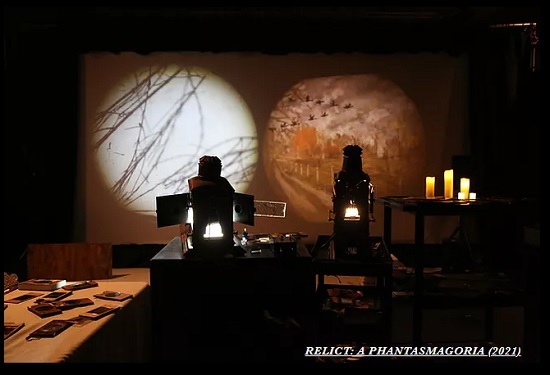 "Relict" by Melissa Ferrari (Courtesy of the artist)
The annual program -- which was suspended last year due to the COVID shutdown -- "has evolved to respond to the needs of artists during this critical time," officials said.
"Changes include an increase in outreach efforts and promotion to a broader artistic community, an increase in artist stipends, and a pivot to exhibit final work online," officials said.
The 2022 artists-in-residence are:
The Camera Obscura Art Lab's (COAL) residency program is part of a network of artist opportunities offered by the City of Santa Monica's Cultural Affairs Division that has served more than 200 artists across various disciplines.
For more information about the arts in Santa Monica, visit santamonica.gov/arts.