By Lookout Staff
March 29, 2018 -- For more than 45 years, the candid black and white photos of 1960s rock-and-roll legends -- including The Rolling Stones, Janis Joplin and The Band -- sat in Michael Friedman's attic unexposed.
Next month, the California Heritage Museum, 2612 Main Street in Santa Monica, will exhibit some of the 1,000 photos taken by the former music manager and producer. ROCK & ROLL LEGENDS: The Lost Negatives of Michael Friedman runs from April 14 to July 15.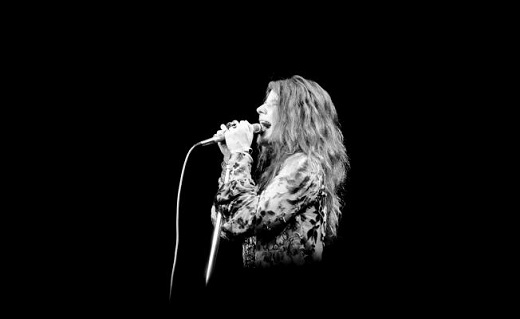 Janis Joplin (Photo by Michael Friedman)
"During the 1960s and early '70s era, Michael Friedman had the good fortune of working, traveling, and befriending dozens of highly respected and legendary musical artists," exhibition organizers said.
"Due to his unique access to dozens of top musicians and performers, his candid photography was able to capture the essence of that historic period in American folk, rock, and pop music."
The exhibit showcases photos taken by Friedman between 1969 and 1973 whose negatives were developed over the past year, said Karin Levinson and Angie Behm, who organized the exhibit with co-curator Donna Vita.
"Before he even printed most of the photos, he packed the negatives away, and then lost track of them, eventually considering them lost," the organizers said.
The long-lost negatives were discovered in Friedman's attic last year.
"Looking back, I think of the late 60's and the early 70's as a sweet spot in the history of American music," said Friedman, who helped run Albert Grossman's management firm that counted Bob Dylan among its clients.
"There were so many talented young songwriters and musicians during that era, and I was very fortunate as a young man to be working with some of the most enduring and iconic."
Friedman said he was able to capture intimate moments because he was not a hired photographer.
"No one was posing for me," he said, adding that he was "part of their team and a friend.
"My hope is that many of the photos will give the viewer a glimpse of the artists as individuals, unselfconscious, relaxed, and just being themselves."
The collection is expected to travel to the Rock & Roll Hall of Fame in Cleveland, where it will be exhibited and then archived as The Michael Friedman Collection.
More Information about The Lost Rock & Roll Negatives is available at www.MichaelFriedmanPhotography.com
For information on the California Heritage Museum click here.
https://www.californiaheritagemuseum.org