By Lookout Staff

June 29, 2016 -- A year after discovering all is not fun in the sun in Santa Monica -- particularly for the middle aged -- a second "Wellbeing" study is underway to analyze the quality of life for the seaside city's estimated 93,640 residents.

Like Santa Monica's initial Wellbeing Index, which was the first of its kind when it was released in April 2015, the second project is again trying to gauge the level of content among its populace as a way to target and improve City services.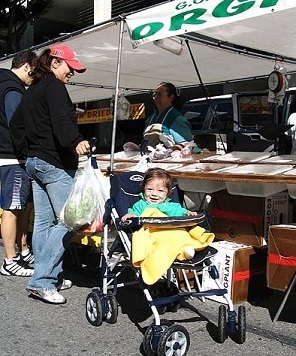 02-08-05--Allesandro, Kathylyn, Gabriel

"Governments around the world are starting to recognize that economic growth alone does not determine a community's success," Karen Ginsberg, the City's director of Community and Cultural Services, said in a report to the City Council.

"True measures of progress take into account the wellbeing of people," she said.

The City Council on Tuesday voted to modify its agreement with Santa Monica-based RAND Corporation to add another $170,000 in funding for the Wellbeing project. The four-year agreement will not exceed $915,000 in all, according to staff.

Last year's Wellbeing Index, also produced by RAND, made headlines both because it broke new ground and because it brought to light a generational divide in the way the residents felt about life in the beach city.

Senior citizens showed the highest level of personal wellbeing, while those between the ages of 45 and 54, showed the lowest levels.

Meanwhile, one in five young adults between the ages of 18 and 24 reported feeling loneliness most or all of the time and worried more about finances, including a third who acknowledged missing mortgage or rent payments.

Overall, only about half of those surveyed felt they could count on their neighbors -– well below the national average of 80 percent.

The original index took more than a year to complete and cost about $1 million, officials said. The second version should cost less due to "the significant investment made towards the creation of the Wellbeing framework."

It will also build on the research and development of the first index, and RAND and the City expect to surpass the 2,200 responses used to compile the first index, the report said.

The results will be used "to determine where Santa Monica is progressing in improving community wellbeing and where challenges remain," staff said.

RAND is continuing to sub-contract some of the index work to London-based New Economics Foundation.