By Daniel Larios
Staff Writer
June 13, 2014 -- A 55-year old man was sentenced to 75 years to life in prison on Wednesday for the 2011 murder of his estranged wife in a Santa Monica supermarket.
Potentially facing the death penalty, Kelvin Melvin Green pleaded guilty to first-degree murder on Wednesday for stabbing and killing his estranged wife, Christina Talley, inside the Albertsons store on the corner of Berkeley Street and Wilshire Boulevard, which has since closed. Both were Los Angeles residents.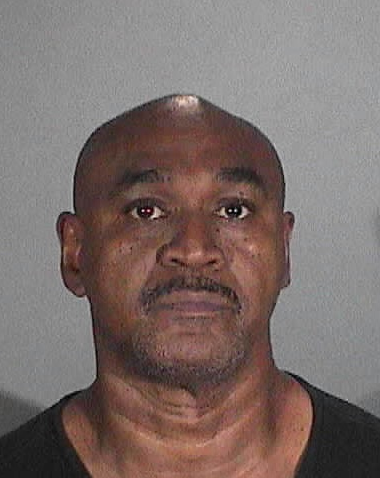 Kelvin Melvin Green. Photo Courtesy of Santa Monica Police Department.
Los Angeles Superior Court Judge James Dabney immediately sentenced Green following his guilty plea and his admission of two prior convictions of robbery and assault with a deadly weapon, according to Deputy District Attorney and Judge-elect Amy Carter.
According to police officials, on the afternoon of August 21, 2011, Green parked his car outside of Albertsons, walked into the store and approached Talley from behind.
Talley, an employee, was busy working at a cash register. Green whispered something into Talley's ear and killed her, stabbing her 41 times in the head, face, and upper torso.
Store patrons tried to intervene by throwing merchandise at Green, but were unsuccessful. Green walked out of the store, got into his vehicle and drove away.
Prior to the event, Talley had placed a restraining order against Green and told him she was going to permanently end their relationship, according to the prosecutor.
Green was recognized and identified by other store employees who were familiar with the couple's strained relationship.
Santa Monica Police Detectives recovered the murder weapon nearby and were able to track down Green and arrest him the following day in Los Angeles.
Anyone with information or questions is asked to contact Detective Dan Larios at (310) 458-8937; Sergeant Tom McLaughlin at (310) 458-8430; or the Santa Monica Police Department (24 hours) at (310) 458-8495.
Callers can also contact Crime Stoppers by either calling (800) 222-TIPS, texting from your mobile, or by visiting their website at www.lacrimestoppers.org.
Callers may remain anonymous and may be qualified to receive up to a $1,000 reward.