By Jorge Casuso
March 20, 2019 -- Santa Monica Police recovered more than $50,000 in narcotics during a drug bust Tuesday at a residence in the 1400 block of 11th Street.
Detectives recovered approximately 9 ounces of fentanyl with a street value of $40,000 and approximately 2½ ounces of powdered cocaine valued at $7,000, police said.
They also recovered more than $12,000 in cash and other indicators of narcotic sales, said Lt. Saul Rodriguez, the Police Department spokesman.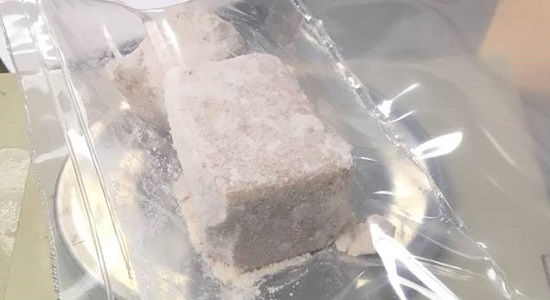 Fentanyl recovered by detectives (Photos courtesy SMPD)
The Department's Narcotics Unit and Crime Impact Team served the search warrant, "which included a vehicle and persons of interest in the investigation," after suspecting narcotics sales activity, police said.
"Based on the evidence recovered and preliminary investigation, detectives arrested a male and female for their involvement in narcotic sales," Rodriguez said.
Shane Michael Spring, a 36 year-old male, and Sasha Carrillo, a 33 year-old female, both from Santa Monica, were booked for possession of narcotics for the purpose of sales.
"Nationally, fentanyl has become the leading cause of illegal narcotics related overdose deaths amongst substance abusers," police said.
Detectives will present the case to the Los Angeles County District Attorney's Office for filing consideration, Rodriguez said.
Anyone with information related to narcotic activity in the City of Santa Monica should call the anonymous Narcotics Tip Line at (310) 458-2292 or the Santa Monica Police Department at (310) 458-8491.