Closed Session Meeting Set on Santa Monica Attorney Hiring
We Love Property Management Headaches!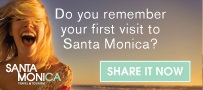 By Jonathan Friedman
Associate Editor
May 8, 2017 -- The City Council will hold its second special meeting in two weeks Tuesday afternoon to discuss the hiring of a City attorney.
As are most meetings about employee hiring and performance reviews, this meeting will be a closed session.

That means it is not open to the public, and State law prohibits participants from talking about what happens during the meeting.
If the council were to pick a new attorney during the meeting, it would likely be announced in public at the regularly scheduled session later that evening.

Santa Monica has been operating without an official leader of the City Attorney's Office since the retirement of Marsha Moutrie at the end of last year after more than two decades at the helm ("Santa Monica City Attorney Announces Retirement," September 26, 2016).

Joseph Lawrence, who has been a high-ranking member of the local legal department for two decades, has been running the department in the interim ("Lawrence Picked as Santa Monica Interim City Attorney," December 9, 2016).

And Lawrence has been guiding the City through interesting times, handling the landmark agreement finalized in January that determined the controversial Santa Monica Airport will close in a little more than a decade ("City, FAA Agree to Close Santa Monica Airport in 2028," January 28, 2017).

The City has conducted a national search to find a new attorney, and has presumably narrowed the number of candidates to a select few. And even if it takes a few more months to find the perfect fit, things will still be moving faster than they did the last time.

Moutrie's appointment in December 1993 came 15 months after her predecessor Robert Myers was fired by the council for refusing to draft and enforce laws intended to tackle local homeless issues.