By Lookout Staff
June 7, 2017 -- Choreographer Mecca Vazie Andrews and "The MOVEMENT movement" will turn Santa Monica's Tongva Park into a stage Wednesday and Thursday night as the troupe performs a dance work created and adapted for the award-winning space.
Andrews, who has choreographed and performed at art museums as well as with the LA punk rock band Sex Stains, describes the work as "a conscious exploration of time and connectivity for a new cultural age."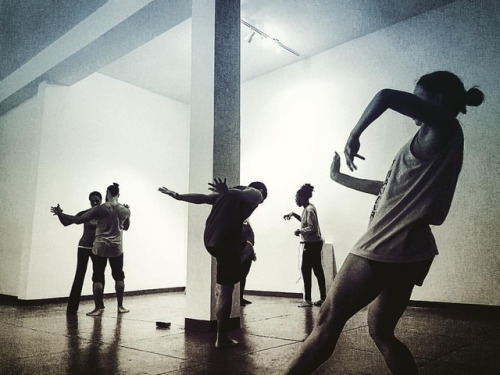 The MOVEMENT movement
Andrews has choreographed and performed for film, theater, and music videos, creating work for LA Contemporary Dance Company, Joffrey Ballet School and Daft Punk, among others.
Established in 2007 The MOVEMENT movement aims to "preserve past and present cultural traditions through authentic alternative performance experiences" by combining movement, musical theater, performance art, dance and text.
The company has performed at various theaters museums and galleries including the Los Angeles Museum of Art, the Santa Monica Museum of Art , the Hammer Museum, El Portal and LACE Gallery.
Designed by James Corner Field Operations, the designers of the highly acclaimed High Line in New New, Tongva Park features an unusual geography of gardens, winding paths and urban vistas.
The Art @ Tongva series is co-produced by the City of Santa Monica Cultural Affairs Division and Dyson & Womack.

For bus routes to Tongva Park, which is located across from City Hall, visit www.bigbluebus.com. Ample bike parking is located near each park entrance at Ocean Avenue, Main Street and Olympic Boulevard. Parking is available at Civic Center Parking Structure.