Santa Monica Hires New Chief Information Officer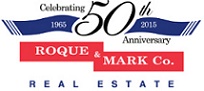 Roque & Mark Real Estate
2802 Santa Monica Boulevard
Santa Monica, CA 90404
(310)828-7525 - roque-mark.com


Harding, Larmore
Kutcher & Kozal, LLP
By Lookout Staff

September 20, 2016 -- Joseph Cevetello will become the City's second Chief Information Officer since the internet was in its infancy, City officials announced Monday.
Cevetello -- who has more than 20 years of experience in "research, creation and implementation of technology, outreach, and learning" -- was chosen by City Manager Rick Cole from a pool of more than 260 applicants in a national search, officials said.

He will replace Jory Wolf, who joined Magellan Advisors in June after heading the City's information system for 22 years.
"We were seeking an effective leader to lead the digital transformation of Santa Monica government to better serve our residents," Cole said in a statement. "Joseph Cevetello has the skills, character, and passion to ensure we set the pace here at the epicenter of Silicon Beach."

Cevetello will start in early October at an annual salary of $191,580.

The Information Systems Department -- which has 49 staff members and an annual operating budget of $9.2 million -- is responsible for "internal technology, the City's websites and digital strategy, as well as its award-winning broadband network, City Net," City officials said.

Cevetello, who has both a masters and doctorate from Harvard, comes to his government post after two decades in higher education, officials said.

Most recently, he served as USC's Director of Information Services and Assistant CIO and previously spearheaded strategy and design of Information Technology for King Abdullah University of Science and Technology in Saudi Arabia, the largest university project of the 21st century, officials said.

He also served as Deputy CIO at Loyola Marymount University and worked and taught at the Kennedy School of Government at Harvard University.

"I am a collaborative bridge-builder who seeks to leverage technology as a strategic asset, and an enabler of transformation and innovation," Cevetello said.

"I am looking forward to establishing strong, supportive relationships with City staff, and to the privilege of serving Santa Monica's citizens, businesses, and visitors."