Santa Monica Education Foundation Raises $643,000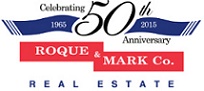 Roque & Mark Real Estate
2802 Santa Monica Boulevard
Santa Monica, CA 90404
(310)828-7525 - roque-mark.com


Harding, Larmore
Kutcher & Kozal, LLP
By Lookout Staff

September 14, 2016 -- The Santa Monica-Malibu Education Foundation (SMMEF) raised $643,336 in just five weeks following a $70,000 matching gift from a major corporate donor, officials announced Monday.

SMMEF said 1,105 individual contributions were made between August 4 and September 9 in response to the matching gift challenge by Dun & Bradstreet, a credit company originally headquartered in Malibu.

The total is more than twice the $312,495 raised in December after Dun & Bradstreet offered a $90,000 matching gift. Nearly 400 individuals donated that time.

"We are grateful for Dun & Bradstreet's visionary match and thrilled with this tremendous display of support for our students at the start of this school year," said David Vukadinovich, President of the SMMEF Board of Directors.
"These funds will directly support incredible arts education, instructional
assistants and enrichment programs for every student in the Santa Monica and Malibu public schools."

The surge of individual support came amidst reports that Malibu families were holding back donations to SMMEF, which is the school district's central fundraiser.

News from SMMEF of the big haul stemming from the Dun & Bradstreet challenge did not break down total contributions by the school district's neighborhoods. But as recently as May, the district learned that Malibu contributions were badly sagging, accounting for only 12 percent of the total.
By comparison, more than a third of Santa Monica families contributed, the data provided to the Board of Education showed ("Santa Monica School Board Member Says Malibu Parents Boycotting Education Foundation," May 16, 2016).

In all, SMMUSD families had raised about 42 percent of the goal for the main fundraising drive, which ended in June, the end of the fiscal year.

SMMEF officials did not indicate how far they are from reaching their goals, or if they are even behind projections at this time.

As the fiscal year was nearing its end in May, SMMEF was in danger of not meeting its $3.6 million fundraising goal by the June 30 deadline. It had collected nearly $2.9 million at that point, and seemed resigned to raising only $3 million at the current pace then.
Talk was already circulating about cutting arts, enrichment and other programs funded with SMMEF money, when Dun & Bradstreet made its latest donation.

"Investing in education is critical for our community, our employees and our future entrepreneurs," said Jeff Stibel, Vice Chairman of Dun & Bradstreet.
"We are proud to be doing our part in helping to empower the next generation of doers and leaders as a partner of the Santa Monica-Malibu Education Foundation."