Ohio Players to Close Santa Monica Pier Concert Series Tonight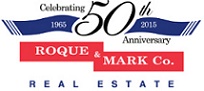 Roque & Mark Real Estate
2802 Santa Monica Boulevard
Santa Monica, CA 90404
(310)828-7525 - roque-mark.com


Harding, Larmore
Kutcher & Kozal, LLP
By Lookout Staff

September 8, 2016 -- Santa Monica's popular Twilight Concert Series will come to a boogieing close tonight when the Ohio Players bring their funky horn-driven sounds to the world-famous pier.

The seminal 1970s soul, funk and R&B band, which helped usher in the disco era, will perform from a list of hits that propelled them to the top of the charts in the early-to mid seventies, including "Fire," "Love Rollercoaster," "Funky Worm" and "Skin Tight."
The band was inducted into the inaugural class of the Official R&B Music Hall of Fame in 2013 and has been a popular fan choice to make the Rock and Roll Hall of Fame.

Formed in Dayton, Ohio in 1959 as the Ohio Untouchables, the band changed its name to the Ohio Players in 1965 and, after regrouping in 1970, would produce a Top 40 hit on the Billboard R&B chart with "Pain."
The Ohio Player's lineup would continue to change after its big breakthrough in 1973 with the hit single "Funky Worm," which sold more than one million copies and reached No. 1 on the Billboard R&B chart, also making the Top 20 on the Billboard Hot 100.

The band would score seven Top 40 hits between 1973 and 1976, including "Fire" and "Love Rollercoaster," both of which would reach No. 1 on the R&B and pop charts. The string of hits culminated in August 1976 with the No. 1 R&B hit "Who'd She Coo?"

Legendary lead singer and guitarist Leroy "Sugarfoot" Bonner, who joined the band shortly before their skyrocketing ascent, died three years ago.

Opening for the Ohio Players will be the American synthpop duo from Brooklyn Holy Ghost.

Twilight Concert Series shows are from 7 to 10 p.m. For more information, visit santamonicapier.org.