Santa Monicans Asked for Help in Locating Mission Woman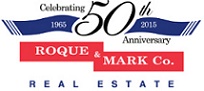 Roque & Mark Real Estate
2802 Santa Monica Boulevard
Santa Monica, CA 90404
(310)828-7525 - roque-mark.com


Harding, Larmore
Kutcher & Kozal, LLP
By Lookout Staff

October 19, 2016

-- Missing since Saturday, a 55-year-old woman with Alzheimer's disease who loves walks on the beach could be headed in the direction of Santa Monica, friends and family said Tuesday as they asked the public for help in finding her.
Nancy Paulikas was last seen at the Los Angeles County Museum of Art, said Dave Capka, a longtime friend of Paulikas, a resident of Manhattan Beach.

Capka said Paulikas' disease makes it difficult for her to communicate but that those looking for her, which includes law enforcement, sent search teams to Santa Monica Tuesday and elsewhere on the chance she is mentally oriented enough to head west toward her favorite place -- the seashore.
"If she is aware, she'll head in that direction. She loves the ocean," Capka told the Lookout. "She likes hiking and walking, especially on the beach."

Paulikas was wearing a red long-sleeve blouse with a white flower pattern, blue jeans and black and white sneakers. Capka said she was diagnosed with early on-set Alzheimer's disease two years ago and that it worsened quickly.

She was an engineer with TRW before her disease hit, where she and Capka were colleagues, he said.

Paulikas disappeared during a family trip to LACMA. She was last seen exiting the restroom at LACMA about 3 p.m. on Saturday. She appeared to walk toward a museum exhibit and then she vanished, her husband, Kirk Moody, has said. The two had separated from other family members to use the restrooms.

Although she wears a MedAlert bracelet, Paulikas also was prone to taking it off, her friends and family said. She was not carrying any other form of identification or cash.

Police ask that anyone who locates Paulikas contact the Los Angeles Police Department Wilshire Division at (213) 473-0476 or the family, at (310) 650-7965.