Bette Davis Home to Host Santa Monica Conservancy Salon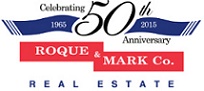 Roque & Mark Real Estate
2802 Santa Monica Boulevard
Santa Monica, CA 90404
(310)828-7525 - roque-mark.com


Harding, Larmore
Kutcher & Kozal, LLP
By Lookout Staff
October 4, 2016 -- A former home of legendary actress Bette Davis will host the Santa Monica Conservancy's Fall Salon this month, organization officials announced this week.
The two-story Spanish Colonial Revival home overlooking the Riviera Country Club was designed for Donald Armstrong in 1926 by architect John Byers, whose clients included many stars of the silver screen, officials said.
The Salon will feature a tour of the estate, a reception with wine and hors d'oeuvres and a talk about the house's architect by Dr. Ken Breisch, Associate Professor at the University of Southern California's School of Architecture and a former Santa Monica planning commissioner.
Armstrong-Cobb House (Photos courtesy of the Santa Monica Conservancy)

The house, which was altered in 1934 for American humorist and columnist Irvin S. Cobb, includes a new wing and tiled courtyard added by the current owners that was designed "in the spirit of Byers architecture," Conservancy officials said.

"The interiors of this special house retain many signature characteristics of Byers' work, including handmade terra cotta floor tiles incised by workmen's fingers, hand-carved wood beams, wrought iron decoration, tiled wall murals and a tile-faced stairway," officials wrote in a statement.

Byers is said to have discovered his architectural talent while working as a translator between a homeowner and Mexican craftsmen helping construct an adobe home in Brentwood, officials said.
A Santa Monica resident who designed 18 distinguished homes in the bayside city, Byers turned to architecture full-time in 1922, receiving his architect's license three years later, Conservancy officials said.

His buildings, which include numerous landmarks, were inspired by the vernacular architecture of Latin America, officials said.
The adobe construction style is amply showcased in the the Armstrong-Cobb house, which has been featured in Architectural Digest, officials said.

Advanced purchase required by October 20. Tickets are $150 for members; $175 for non-members. Those who join or upgrade to the Leadership Circle will receive two complimentary tickets.

Proceeds benefit the Conservancy's educational programs. Those purchasing by check should mail the payment to the Santa Monica Conservancy at P.O. Box 653, Santa Monica, 90406.