Santa Monica Company's Video Game Denounced by Hindu Leader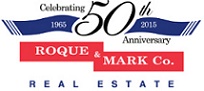 Roque & Mark Real Estate
2802 Santa Monica Boulevard
Santa Monica, CA 90404
(310)828-7525 - roque-mark.com


Harding, Larmore
Kutcher & Kozal, LLP
By Jonathan Friedman
Associate Editor

July 18, 2016 -- Hindu religious statesman Rajan Zed has denounced Santa Monica-based Activision Blizzard for including a character in its video game that resembles the Hindu goddess Devi.

Zed, a Nevada resident who heads the Universal Society of Hinduism, wants the character removed from the game because it "trivialized Hinduism's highly revered goddesses."
| | |
| --- | --- |
| Activision Blizzard's first-person shooter game "Overwatch" does not include Devi as a character, but there is an option to place a "skin" on a character that changes its appearance to look like the goddess. | |
"The player [controls] the movements of Devi, while in reality the devotees put the destinies of themselves in the hands of their goddesses," a statement from Zed states.

It continues, "Moreover, Devi and its movements depicted in 'Overwatch' did not match with characterization of the goddesses in the scriptures."

Activision Blizzard did not respond to The Lookout's request for comment this weekend prior to the publication deadline.

The company's headquarters are located on Ocean Park Boulevard near 31st Street. The video game was produced by Blizzard Entertainment, its subsidiary based in Irvine.

This is not the first controversy involving one of the company's video games.

In 1999, what was then known as Activision (prior to its 2008 merger with Vivendi Games) was the target of a local protest over the "Toy Story 2" video game that featured a villain alleged to be a Latino stereotype.
| | |
| --- | --- |
| | The character firing a gun is a caricature of a Mexican bandido with a droopy mustache, sombrero and bandoleers of bullets across his chest ("Video Game Image Triggers Protest," December 12, 1999). . |
"I call it a game of virtual genocide," Oscar de la Torre, not yet then a member of the SMMUSD school board, told The Lookout at the time.

Councilmember Kevin McKeown, who brought the issue to the council, told The Lookout that upon watching the video game scene that included Mexican guitar music, "I pounded my fist on the floor and said 'I can't believe it!'"

Former Panamanian dictator Manueal Noriega sued Activision Blizzard in 2014, alleging his likeness was used in the video game "Call of Duty: Black Ops II" . The lawsuit was dismissed ("Former Dictator Sues Santa Monica-Based Video Game Maker," July 18, 2014).