Santa Monica Hires New Assistant City Clerk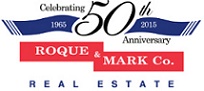 Roque & Mark Real Estate
2802 Santa Monica Boulevard
Santa Monica, CA 90404
(310)828-7525 - roque-mark.com


Harding, Larmore
Kutcher & Kozal, LLP
By Lookout Staff

July 15, 2016 -- With election season kicking in, Santa Monica has a new Assistant City Clerk to help in the bi-annual preparations for the November elections, City officials announced this week.
Lisa Pope, who served as City Clerk for the City of Malibu since 2001, has been hired as the new Assistant Director of Records and Election Services/Assistant City Clerk.

She will assist City Clerk Denise Anderson-Warren, a 21-year veteran of the department, who was promoted to the top post in February ("Santa Monica Appoints New City Clerk," March 2, 2016).
"Her wealth of knowledge and Clerk experience will be a great benefit to my department, as well as the City," Anderson-Warren said.

A Certified Municipal Clerk (CMC) and a Master Municipal Clerk (MMC), Pope was named the 2015 City Clerk of the Year by the City Clerk's Association of California. She was one of 18 clerks nominated for the top award.

Pope joins the Clerk's office as it prepares for the November 8 elections, which entails everything from arranging polling places and recruiting volunteers to qualifying candidates and insuring campaign financial statements are submitted and posted on the City's website.

As Malibu City Clerk, Pope oversaw six stand-alone municipal elections and managed access to City records, according to the City of Malibu's website.

She also "acted as a compliance officer for federal, state and local statutes including the Political Reform Act, the Brown Act and the Public Records Act, ensuring transparency to the public," according to Malibu officials.

In addition, Pope "researched, authored, and presented ordinances adopted by the City Council to ban the use of polystyrene foam in the City of Malibu, and to ban smoking on the beaches," officials said.

Pope is a graduate of the University of South California with a degree in Kinesiology, which studies the mechanics of body movements, officials said.

Her volunteer activities include serving on the International Institute of Municipal Clerks (IIMC) Policy Committee; the League of California Cities Public Safety Committee 2010/11, and serving as president of the League of California Cities City Clerks' Department in 2009/10.

In 2005, Pope received the City Clerks Association Presidents Award of Distinction for Elections Management.

"I am so excited to begin working for the City of Santa Monica and look forward to joining the team in partnering with the Council, staff and public." Pope said.