Sad About Ending Summer in Santa Monica? Read This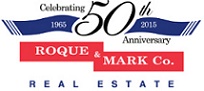 Roque & Mark Real Estate
2802 Santa Monica Boulevard
Santa Monica, CA 90404
(310)828-7525 - roque-mark.com


Harding, Larmore
Kutcher & Kozal, LLP
By Niki Cervantes

August 11, 2016 -- So, you're sad about the summer of 2016 drawing to an official close upon the arrival of Labor Day in September.

Downtown Santa Monica, Inc. has a cure, albeit a very scary one.

DTSM's Bon Voyage Summer Weekend on August 26 and 27 at the Third Street Promenade will remind attendees that at least they weren't eaten by a relentlessly hungry giant shark this summer when it screens the classic film "Jaws" at the festival's Friday kick off.
"We usually have more kid-type films," said Kevin Herrera, the DTSM's senior communications manager. "This is PG-13. It's more adult. It's a great movie. I watch it every time it's on, and I'll probably be there watching it again."

The movie starts at 8 p.m.

"Bring beach chairs, blankets, and good company as Captain Quint (played by actor Robert Shaw in the Steven Spielberg hit) and the crew hunt down the infamous great white on the Third Street block stretching north from Santa Monica Boulevard to Arizona Avenue," the promotors said.

Original poster for Jaws
On Saturday, the festival will take a less "jump-out-of-your-pants" turn, returning with Sonic Submarine and three of its disc jockeys from KCRW radio. Each DJ will perform an hour-long set. The event runs from 5 p.m. to 10 p.m. on August 27th.

Although "Jaws" has frightened people from ocean waters for decades now, Herrera said the point of the festival is to remind people of the positive experience they can have at the Promenade and keep them coming back to its three blocks of 60 shops and 25 eateries.

The explosion in popularity of online shopping makes that more necessary than ever for brick-and-mortar competitors, he said. Part of that campaign are DTSM's festivals and promotional events, "Cinema on the Street," and its screening of "Jaws" next month.

But the screening, and screaming, is all in good fun, Herrera said. The festival "is just a nice way to relax and enjoy the breeze," he said.

In reality, the star of "Jaws" was a 25-foot-long mechanical shark (actually three were built from the same mold), according to film historians.

All of the fake "great whites" were nicknamed Bruce, after one of Spielberg's lawyers.