Former Santa Monica Museum Hires New Curator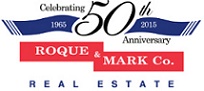 Roque & Mark Real Estate
2802 Santa Monica Boulevard
Santa Monica, CA 90404
(310)828-7525 - roque-mark.com


Harding, Larmore
Kutcher & Kozal, LLP
By Lookout Staff

August 2, 2016 -- The Institute of Contemporary Art, Los Angeles (ICA LA) took another major step in shedding its ties to Santa Monica by hiring a new curator, officials announced Wednesday.
Jamillah James, who organized exhibitions as Assistant Curator at the Hammer Museum in Los Angeles, joined the former Santa Monica Mueum of Art as its curator on Monday.

She is ICA LA's first major hire since the museum's move from Bergamot Station to its permanent new home on East 7th Street in downtown Los Angeles, where it assumed a new name and identity. ("Santa Monica Museum of Art Finds New Home in Downtown LA," May 10, 2016)
"We are forming the ICA LA team by seeking strong and diverse perspectives that unite around common ideas," ICA LA Executive Director Elsa Longhauser said in a statement. "Jamillah brings incredible diligence, depth, and acuity to her exhibitions.

"She champions the values that ICA LA holds in highest regard -- critique of the familiar and empathy with the different."

As assistant curator at the Hammer Museum, James organized exhibitions and programs at Art + Practice, an arts and social services foundation in Leimert Park established by artist Mark Bradford, museum officials said.

"I am thrilled to join the ICA LA at this critical moment of transformation," James said in a statement. "I look forward to working closely with the institution to build a dynamic curatorial program that continues its longstanding commitment to experimentation, and places artists and communities in meaningful dialogue."

Before her tenure at the Hammer, James was a curatorial fellow at The Studio Museum in Harlem, New York, museum officials said. She is a visiting lecturer and critic at art schools and institutions across the country, including ArtCenter College of Design in Pasadena and Rhode Island School of Design.
The museum's move from Bergamot was a major blow to Santa Monica's cultural scene. City officials hoped to retain the Santa Monica institution, which was founded by Abby Sher in 1984 and originally located in a Frank Gehry-designed building on Main Street.

Officials said the museum would be the preferred tenant at the Bergamot Arts Center planned for the site of its latest Santa Monica location near a future Expo Light Rail station ("Santa Monica Museum of Art Moving to Century City," April 16, 2015).

Entrance to former Santa Monica Museum on Main Street (Courtesy Santa Monica Museum)
"I have personally been working with the Museum and City staff to find SMMoA space in Santa Monica for the next few years, but such space in our City is scarce and expensive," Council member Kevin McKeown, who was then mayor, said at the time.

"In the long run, the Santa Monica Museum of Art is still the preferred tenant for the new museum space once the Bergamot Arts Center gets rebuilt to accommodate the advent of light rail," he said.