Students Expected to Descend on Santa Monica City Hall to Protest National School Violence
April 19, 2018 -- Marking the 19th anniversary of the Columbine school killings, hundreds of students and others are expected at the steps of Santa Monica City Hall on Friday as part of a national school walkout to protest school gun violence.
Santa Monica City Council "Retreat" to Look at Offering Faster and More Agile City Services
April 19, 2018 -- Faced with a community that demands more and faster City services, the Santa Monica City Council on Saturday will discuss how to make City Hall quicker, more agile and affordable as it tries to meet the demands of a growing population.
Santa Monica's New Pedestrian Bridge Wins Major Engineering Award
| | |
| --- | --- |
| | April 19, 2018 -- Santa Monica's new pedestrian bridge across the California Incline has been named California's Outstanding Bikeway and Trails Project for 2017, TRC Companies Inc. announced this week. The spiraling footbridge stretches from the Palisades Park cliffs to Santa Monica Beach. |

City of Santa Monica Enters Second Year of Fight Against Voting Rights Lawsuit
April 19, 2018 -- Legal costs are rising, although it is not clear how much the City of Santa Monica has spent on the Voting Rights lawsuit filed by local Latino activists that is entering its second year.

Three Injured in Train Collision in Santa Monica
April 18, 2018 -- Three people were injured when a vehicle driven by a drunk driver ran a red light and was struck by a Metro train in Santa Monica shortly after midnight Wednesday, police said.
Santa Monica School Teacher Becomes Debut Novelist
April 18, 2018 -- For 20 years, Julie Clark has taught at Roosevelt Elementary School in Santa Monica, studying alongside her students how stories are made. Next month, the years of teaching young readers is paying off in an unexpected way.
Downtown Officials Seek Public's Help in Reimagining the Promenade
April 17, 2018 -- Three decades after the newly christened Third Street Promenade began pumping new life into Santa Monica's moribund central shopping strip, Downtown officials are seeking the public's help reimagining its future.
Santa Monica Rent Board Again Tables Measure to Expand Rent Control
April 17, 2018 --The Santa Monica Rent Control Board last week once again tabled a motion, this time indefinitely, supporting a ballot measure to expand rent control in the beach city.
Santa Monica-Malibu School Board Takes Steps to Create Separate Funding Districts
April 16, 2018 -- Paving the way for potentially splitting the Santa Monica-Malibu Unified School District, the School Board on Thursday took initial steps to form two school facilities improvement districts (SFIDs).
New Santa Monica Library Program Allows Young Cardholders to Pay Fines By Reading
April 16, 2018 -- Starting today, Santa Monica Library cardholders who are 18 years old and younger can read -- or be read to -- as a way to earn "bucks" to pay their overdue fines.
Santa Monica's Meet Me at Reed Free Performance Series Kicks of with Jazz
| | |
| --- | --- |
| | April 16, 2018 -- The City's 2nd annual Meet Me at Reed outdoor performance series at Christine Emerson Reed Park kicks off next Saturday with the Santa Monica Jazz All-Stars, City officials announced last week. The concert -- which takes place from 5:30 to 7:30 p.m. -- features jazz/world guitarist Greg Porée and his combo with special guests. Pre-concert activities start at 3:30 p.m. |
Santa Monica Slow-Growth Group Gives Miramar Hotel's New Plan Negative Reviews, Residocracy Leader Says
April 13, 2018 -- If the initial reaction from members of Santa Monica's largest slow-growth group is an indication, the redevelopment plans unveiled by the Miramar Hotel this week could meet some stiff opposition.
Memoir of Japanese Family's Internment Subject of 16th Annual Santa Monica Reads
| | |
| --- | --- |
| | April 13, 2018 -- A 45-year-old memoir that traces a Japanese family's forced relocation from their Ocean Park home to a WWII internment camp in the high desert is this year's pick for "Santa Monica Reads," library officials announced this week. The program features an appearance by the author and a slide show presentation of the Manzanar photographs by Dorothea Lange. |
Santa Monica Celebrates 50th Anniversary of Fair Housing Act
April 13, 2018 -- The Santa Monica City Attorney's Office will hold a workshop and student poster contest to commemorate Fair Housing Month.
EXTRA New Miramar Hotel Design Embraces Past, Present and Future of Santa Monica, Developers Say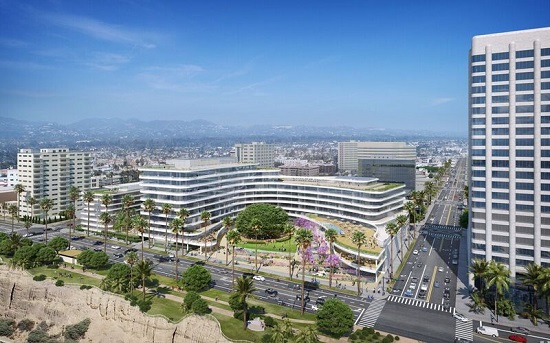 April 12, 2018 -- Compared to previous versions floated over the past six years, the Miramar Hotel's new design -- publicly unveiled on Thursday -- seems low-slung with a design that developers say embraces Santa Monica's past, present and future.
Santa Monica Lawmaker's Bills to Ban Rat Poisons, Toxic Flame Retardant Chemicals Pass Key Committee
April 12, 2018 -- Two bills sponsored by Santa Monica Assemblymember Richard Bloom to further tackle environmental threats passed a key committee this week.
Santa Monica College Celebrates Earth Week with STEM Festival


April 12, 2018 -- Santa Monica College this month will offer live demos, hands-on experiments and workshops at a STEM Festival celebrating Earth Week. The free event takes place Saturday, April 21, from 10 a.m. to 2 p.m. in the college cafeteria on the ground floor of the Cayton Center on the school's Main Campus, 1900 Pico Boulevard.
Anti-Union Group Aims New Swing at Union Representing Santa Monica Hotel Workers
April 11, 2018 -- In a new swipe, an anti-union group is highlighting a 120 percent increase in charges to "initiate" new members of UNITE HERE's Local 11, which represents a rising number of Santa Monica hotel employees.
OPINION -- It's Time to Extend Santa Monica's 30 Percent Affordable Housing Target to Vacancy Control
April 11, 2018 -- Santa Monica has a chance to be a leader in affordable housing, one that does not push private landlords out of business, but respects their needs and aspirations, resulting in better housing for everyone, and more affordable housing for those who truly need it.
Santa Monica Police Crack Down on Distracted Drivers
April 11, 2018 -- Santa Monica police on Friday will crack down on motorists who use their cell pones while driving as part of Distracted Driving Awareness Month, officials announced Monday.
Santa Monica's Extremely Green City Services Building Project to Require Nearly Six Figures for "Enhanced" Oversight
April 10, 2018 -- The City of Santa Monica's extremely green $77 million City Services Building project will require a special level of "commissioning" to ensure all environmentally ahead-of-the-curve systems work efficiently.
Bill by Santa Monica Legislator to Tackle Plastic Microfiber Ocean Pollution Clears Key Committee
April 10, 2018 – A bill requiring that all clothing made primarily of polyester include a label warning cleared a key committee in the California legislature Monday, said Santa Monica-area Assembly Member Richard Bloom.
Former Santa Monica Gallery Showcases Unique Multi-Media Works
| | |
| --- | --- |
| | April 10, 2018 -- The distinct works of two multimedia artists will be on display starting this month at Track 16 gallery, which relocated to Los Angeles from Santa Monica's Bergamot Station to make way for the Expo train line. The exhibit -- which runs from April 21 to May 19 -- showcases new multifaceted works by Janie Geiser and Laura Heit. |
New Flight Paths Prompt Complaints of "Unbearable Noise" in Skies Over Santa Monica
April 9, 2018 – After a year in effect, the federal government's GPS-propelled overhaul of air traffic has resulted in 28 percent of aircraft flying too low over Santa Monica, causing noise that can be "unbearable," City officials said.
War Novel Subject of Reading at Santa Monica College
April 9, 2018 -- Santa Monica College (SMC) will host a free reading next week featuring the authors of a new war novel set in Iraq. Christopher Meeks, who teaches English at SMC, and film director Samuel Gonzalez, Jr, will read from "The Chords of War" on Tuesday, April 17.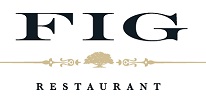 1900 Pico Boulevard
Santa Monica, CA 90405
(310) 434-4000




Sullivan-Dituri Real Estate
2111 Wilshire Blvd
Santa Monica CA 90403
Tel: 310.453.3341





Call: (310) 395-8279

1517 Lincoln Blvd.
Santa Monica