Area nonprofits
need help
for the Holidays
click here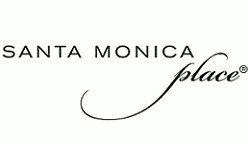 Nearly Century-Old Sycamore Trees in Santa Monica Win Potential Reprieve from Demolition
December 14, 2017 -- Beautiful and unbowed by age, two nearly century-old sycamore trees, entwined over time to look like one as they cast a wide canopy of shade across California Avenue in Santa Monica, received a temporary reprieve from removal on Monday after the City's Landmarks Commission delayed a recommendation not to grant protection from development.
Santa Monica City Council to Consider Ballot Measure Requiring 'Super-Majority' Vote for Biggest
December 14, 2017 -- Despite dread of touching off more development warring, the Santa Monica City Council Tuesday voted to consider a ballot measure requiring a "super-majority" council vote for development exceeding City limits on size and height.
Santa Monica Nativity Scenes on Display at New Home
| | |
| --- | --- |
| | December 24, 2017 -- Calvary Baptist Church is hosting Santa Monica's historic life-size nativity scenes that had been a holiday feature at Palisades Park until atheists mounted a campaign that forced their removal in 2011. The 65th annual display will run though January 6 on the corner of 20th and Broadway |
LETTERS -- Former Rent Board Member Urges City to Adopt Voting Districts
December 14, 2016 -- I stand with the leader of the African American Caucus and urge to City of Santa Monica to adapt district elections, but I know these men women will never do it outside of a court order.
Santa Monica 'Twilight' Concert Series on Pier Survives Proposal for 2018 Hiatus
December 13, 2017 -- On Tuesday, Santa Monica's "Twilight Concerts on the Pier" survived a recommended hiatus to help the City deal with overflow crowds and the dangers to those deep on the beach, beyond the reach of police protection.
Leader of State Democratic Party's African American Caucus Urges Santa Monica to Stop Fighting Voting Rights Lawsuit
December 13, 2017 – The head of the African American Caucus of the California Democratic Party is urging the City of Santa Monica to halt its fight against Voting Rights litigation filed on behalf of the Latino population, saying the City Council needs to align itself with "progressive values and the law."
Miramar Holiday Gathering Raises Funds, Collects Food for Santa Monica's Most Needy
| | |
| --- | --- |
| | December 13, 2017 -- More than 1,000 Santa Monica residents gathered under the Fairmont Miramar Hotel's iconic Moreton Bay fig tree Sunday to usher in the holidays and help the city's most needy. The annual event raised more than $5,000 for Santa Monica PAL and collected more than 11,000 pounds of food for The People Concern. |
Citizen Panel Members Recommend Wage or Hiring Freeze at Santa Monica City Hall
December 12, 2017 -- Members of a first-ever citizen advisory panel helping to examine pay and benefits at Santa Monica City Hall -- among the highest for cities in California -- are recommending a freeze of employee compensation or possibly of new hiring.
Santa Claus Visits Santa Monica Airport with 'Naughty and Nice' List
December 12, 2017 -- Santa and Mrs. Claus landed at Santa Monica Airport Sunday for a cheery quick pre-Christmas visit, bearing small gifts for those on his "nice" list but a warning for the City Council.
Santa Monica College Facility One of Four New Buildings in City to Achieve Top Green Rating
| | |
| --- | --- |
| | December 12, 2017 -- Santa Monica College's new physical education facility has been awarded the highest level of certification by the US Green Building Council (USGBC), school officials announced Monday. |
LETTERS -- Santa Monica Airport Hindered Efforts to Fight Skirball Fire
While the Skirball fire was out of control on Wednesday morning, as stated on the KTLA news, regular air traffic to and from Santa Monica airport needed to be redirected so that it didn't hinder the efforts to fight the fire from the air.
Hiatus Recommended for Popular 'Twilight' Concert Series on Santa Monica Pier
December 11, 2017 -- Santa Monica's "Twilight Concerts on the Pier" might be put on hiatus next year as City officials scramble to deal with an overwhelming increases in crowds, costs for policing and the clean-up of tons of post-party trash.
Picture of Actor Dustin Hoffman Gains New Context Amid Allegations of Harassment
| | |
| --- | --- |
| | December 11, 2017 -- A picture of Dustin Hoffman taken in Santa Monica more than a decade ago gained a new context amid recent allegations of sexual harassment leveled against the Academy-award-winning actor. The picture published in The Lookout was taken during a 2005 ceremonial groundbreaking for Santa Monica College's Madison Campus. |
Fire Breaks out at Santa Monica's Huntley Hotel
December 11, 2017 -- The Huntley Hotel in Santa Monica was evacuated Saturday evening as firefighters extinguished a blaze that broke out on the top floor of the high-rise building downtown, Fire Department officials said.
Public Schools, Outdoor Facilities in Santa Monica Re-Open but Smoke Advisory Continues
December 8, 2017 -- Santa Monica's public schools reopened Friday -- although their counterparts in Malibu remained closed -- as authorities and the public waited see if the capricious Santa Ana winds would blast the air with more smoke and ash from outside wildfires.
Santa Monica Airport Tower Plays 'Critical' Role in Fire Fighting Efforts, Aviation Group Says
| | |
| --- | --- |
| | December 7, 2017 -- The air traffic control tower at Santa Monica Airport (SMO) has been playing a "critical" role in fighting the "Skirball" fire that continued to burn Friday in the Sepulveda Pass area of Los Angeles, according to the Santa Monica Airport Association (SMAA). |
Santa Monica Joins Los Angeles Community Choice Energy
December 8, 2017 -- The City Council on Tuesday voted to join Los Angeles Community Choice Energy (LACCE), a move City officials say will shift all Santa Monica electricity customers to competitive electricity and help boost similar efforts in the region.
Schools Cancel Classes, Outdoor Activities Curtailed as Smokey Skies Persist in Santa Monica
December 7, 2017 -- Local public schools canceled classes, and outdoor activities, including downtown's popular holiday ice-skating rink, were out of commission Wednesday as the seaside city's populace struggled a second day under a choking plume of smoke and ash from fires raging throughout Southern California.
Wildfires Could Impact Air Quality Study at Santa Monica Airport
December 7, 2017 -- Amid the poorest air quality in decades as fires rage around Santa Monica, City officials are determining the status of a pollution study that was set to commence at its municipal airport this week.
Health Officials Advise Santa Monica Residents, Workers on Coping with Impact of Fires
December 7, 2017 -- Take special care of yourself, loved ones and neighbors, as air filled with an unhealthy mix of smoke and ash from fires raging near Santa Monica take their toll, authorities warned Wednesday.
Santa Monica Warned to Stay Indoors as Blanket of Smoke from Wind-Whipped Sylmar Fire Arrives
December 6, 2017 – Tuesday was far from another day of fun in the sun in Santa Monica, as an eerie blanket of grey smoke and particulates from a wind-frenzied blaze near Sylmar crept in about dawn, bewildering a populace warned to stay indoors until further notice.
Five-Story Mixed-Use Apartment Building on Lincoln in Santa Monica Poised for Approval
December 6, 2017 -- A five-story mixed-use apartment building, one of a string of new multi-family projects set for construction on Santa Monica's Lincoln Boulevard Downtown, is poised for approval next week by the City's Planning Commission.
Controversy Over Childcare Center in Pico Neighborhood Goes to Santa Monica City Council
December 5, 2017 -- Families living a small "oasis of calm" in booming Santa Monica are asking the City Council tonight to stop a 20-student preschool from moving into a home in their single-family neighborhood, saying it sets a precedent of commercial encroachment. (Item delayed to January 23)
Man Arrested for Attempted Murder on Santa Monica Pier
December 5, 2017 -- A driver left a man injured and damaged Bubba Gump Shrimp Co.'s restaurant on the Santa Monica Pier after an early morning altercation Monday, according to police.
'Text-to-911' Service Starts in Santa Monica
December 5, 2017 – Call if you can. But if you can't dial 911 in an emergency, Los Angeles County -- including Santa Monica -- has launched a service allowing 911 texts instead.
Malibu Agrees to Pause in Battle to Separate from Santa Monica Public Schools
December 4, 2017 – Leaders of Malibu's sought-after split from its Santa Monica-based school system have agreed to postpone an alternate path through the county Office of Education they hoped would lead to a quicker divorce.